Follow Us
Fingerprinting
Tuesday, Wednesday & Thursday
8-11:30 a.m. (Tue) & Noon-3 p.m. (Wed & Thurs)
Junior Police & Fire Academy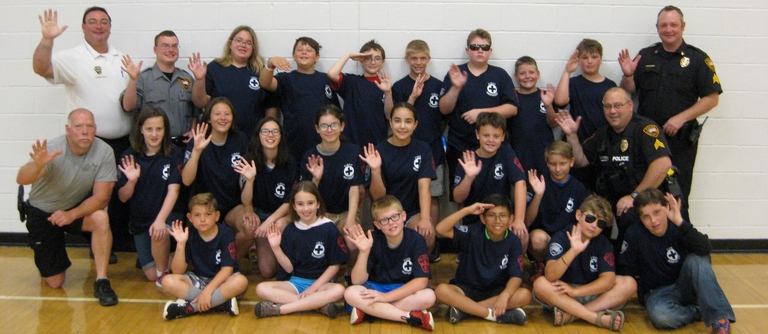 The Junior Police and Fire Academy was initiated in 2008 and is a joint effort by the Wheeling Police Department, the Wheeling Fire Department and Ohio County Schools.
The academy was created for incoming sixth grade students going into one of the four Ohio County Middle Schools. The week-long program teaches students first aid, CPR, fire safety, bicycle safety, general law enforcement, swimming, internet and bullying information and drug prevention.
Additionally, students will have the opportunity to meet and foster a relationship with their Prevention Resource Officer for middle school.
The academy is held every June at Bridge Street Middle School and is free for students.