Line of Duty Deaths
Since the Wheeling Police Department's creation in January 1806, nine law enforcement officers have lost their lives while protecting the community they served. Each year, in May, during National Police Week, a Law Enforcement Memorial is held at Wheeling's Heritage Port in their memory.
---
Patrolman John P. Brady
End of Watch: Sunday, September 27, 1868
Age: 32
Patrolman John Brady was killed while assisting the fire department fight a fire at a foundry on Market Street. Several people were trapped inside of the foundry and it was necessary to entry an adjacent store to fight the fire. As Patrolman Brady and another officer entered, the building collapsed, killing Patrolman Brady. Three citizens and two firemen were also killed as a result of the fire. Patrolman Brady was survived by his wife.
---
Patrolman Joseph Glenn
End of Watch: Tuesday, January 17, 1888
Age: 26
Patrolman Glenn was shot and killed as he investigated a possible burglary. Patrolman Glenn spotted two men acting suspiciously in an ally next to a private residence. When he approached the men, they opened fire, striking him three time. The suspects fled the scene. Both suspects were convicted of Patrolman Glenn's murder and sentenced to life in prison. Both were pardoned by Governor George W. Atkinson February 1, 1898. Patrolman Glenn was single at the time of his murder.
---
Patrolman Salavia C. (Lafe) Bowen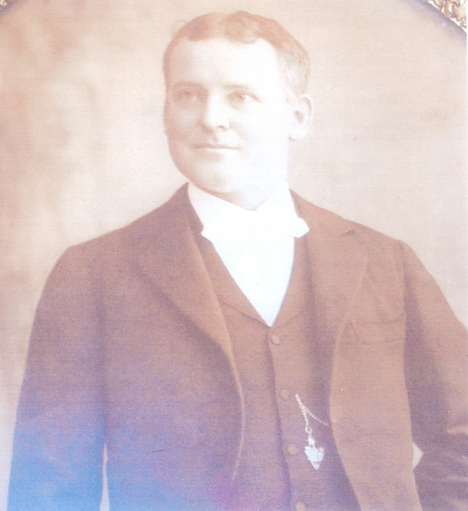 End of Watch: Friday, December 26, 1902
Age: 39
Patrolman Lafe Bowen succumbed to gunshot wounds sustained two days earlier when he was shot while attempting to arrest a suspect. The man fled to Ohio after the murder where he was arrested after a shootout with Bridgeport, Ohio, officers. He was returned to West Virginia and charged with Patrolman Bowen's murder. The suspect was found guilty of Patrolman Bowen's murder but was only sentenced to 3 years, which he served at the Moundsville Penitentiary. On January 11, 1908, he was shot and killed by a 14-year-old boy when he attempted to burglarize the boy's home in Alverton, Pennsylvania. Patrolman Bowen was survived by his wife and infant child.
---
Patrolman Henry C. Seamon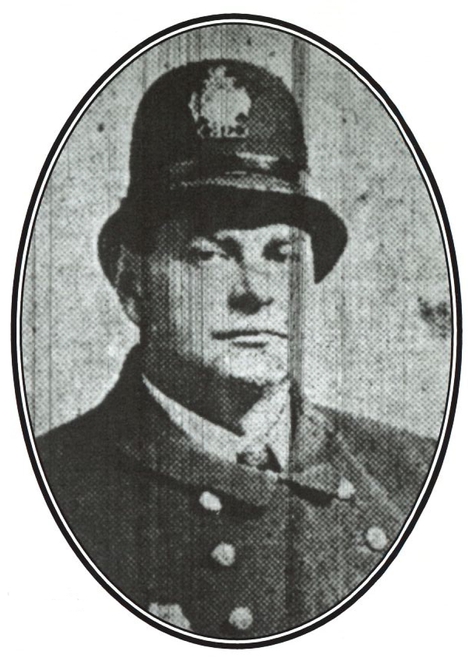 End of Watch: Monday, February 26, 1917
Age: 39
Patrolman Henry Seamon was shot and killed after responding to a domestic dispute on Wood Street. A small boy had informed him that his father had a gun and was going to shoot his mother. When Patrolman Seamon arrived at the home he located the mother in the front yard and began talking to her.

When the husband came around the corner of the house Patrolman Seamon confronted him and asked if he had a gun. The man indicated he did but refused to hand it over to the patrolman. As Patrolman Seamon attempted to keep the man from pulling the gun out a struggle ensued. The suspect was able to fire a shot, striking Patrolman Seamon in the neck. Patrolman Seamon was able to return fire once but did not strike the suspect. The man then took the patrolman's hat and gun.

Neighbors notified other officers who arrested the subject wearing Patrolman Seamon's hat and carrying both revolvers. Patrolman Seamon was transported to Ohio Valley General Hospital where he died approximately two hours later.

Patrolman Seamon had served with the agency for 12 years. He was survived by several siblings.
---
Patrolman Herman H. Bartels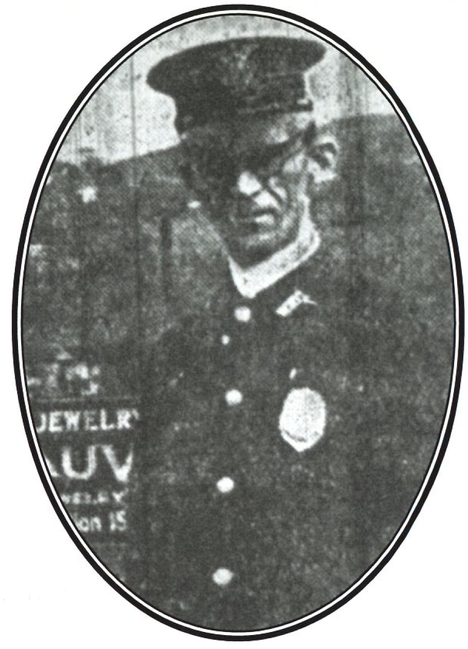 End of Watch: Wednesday, May 3, 1922
Age: 40
Patrolman Bartels succumbed to a gunshot wound sustained two days earlier while arresting a man for being drunk in public. The man had been arrested six times for the same charge the previous month and had vowed to kill the next policeman who arrested him.

As Patrolman Bartels patrolled the Elm Grove business district he observed the man drinking in public. After placing him under arrest he searched the man and confiscated a small revolver. As he walked the man to jail he was suddenly attacked. During the ensuing struggle, the man was able to regain control of the revolver and shot Patrolman Bartels in the chest. The man was taken into custody by several citizens who were attending a nearby baseball game.

Patrolman Bartels was transported to North Wheeling Hospital where he died two days later. His killer was sentenced to death for the murder but the sentence was commuted to life in prison by the governor. Patrolman Bartels had served with the agency for 2 years. He was survived by his wife and four children.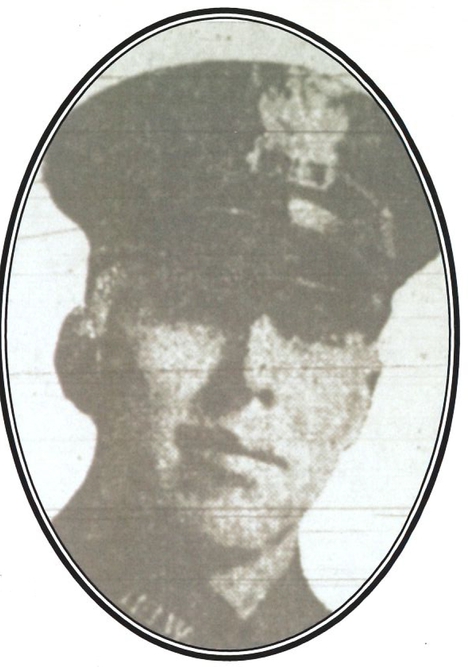 ---
Patrolman Ray M. Lazear
End of Watch: Monday, January 12, 1925
Age: 24
Patrolman Lazear was shot and killed by a homeowner who mistook him for a robbery suspect at 3 Pike Street in North Wheeling. The man had been robbed at his home by two suspects and called police. When Patrolman Lazear responded to the scene he began to open the home's door but was shot by the homeowner.
Culbertson Crouch was charged with manslaughter after his tragic accident, and the then would-be robber was never found. Lazear was engaged to be married at the time of his death.
---
Patrolman Charles Brunhaus
End of Watch: Wednesday, January 20, 1926
Age: 35
Patrolman Charles Brunhaus died from injuries sustained in a motorcycle accident earlier in the day. He was returning to the department's headquarters from the Woodsdale area at the end of his shift. His motorcycle struck a parked car on 16th Street and he was thrown to the ground. He sustained severe head injuries and died at a local hospital.

Patrolman Brunhaus was single at the time of his death.
---
Patrolman James R. Wolfe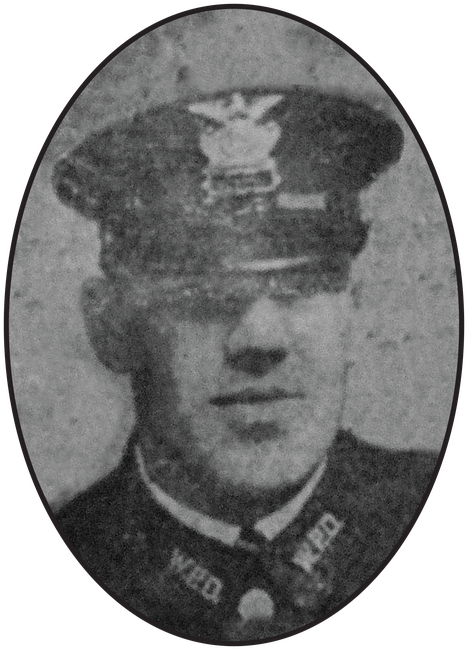 End of Watch: Saturday, January 31, 1931
Age: 23
Patrolman Wolfe was killed in a motorcycle accident while chasing a speeder.

Patrolman Wolfe died at the North Wheeling Hospital two hours after his motorcycle had skidded on the wet River Road, near the Wheeling terminal bridge, and catapulted him into a Wheeling Traction passenger waiting station. Patrolman Wolfe had the fatal accident while chasing a speeder north of the River road. His motorcycle is believed to have skidded on the wet Streetcar rails.
---
Patrolman James R. Bailey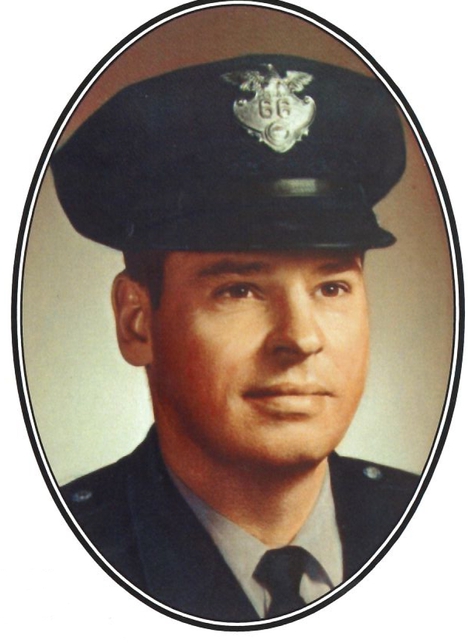 End of Watch: Monday, October 11, 1971
Age: 36
Patrolman Bailey was struck and killed by a tractor trailer while directing traffic at a construction zone on the Fort Henry Bridge on I-70. He had signaled a lane of traffic to stop. The first car in the line stopped but a tractor trailer traveling behind it could not stop in time. The driver swerved into the construction zone and struck Patrolman Bailey.


He was transported to Ohio Valley General Hospital where he succumbed to his injuries later that evening. The driver of the truck was charged with negligent homicide. Patrolman Bailey had served with the agency for 7 years. He was survived by his wife and two children.