Fire Safety House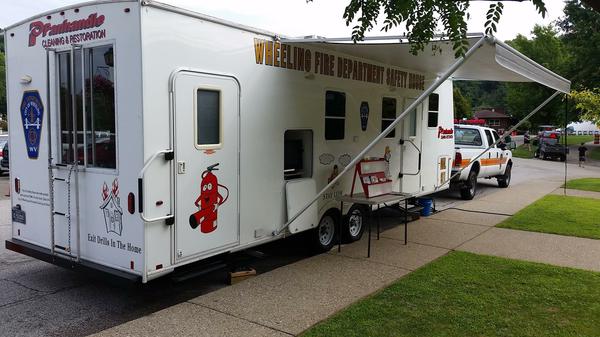 The Wheeling Fire Department's Fire Safety House is an educational tool to teach children and adults about home fire safety.
The Fire Safety House is equipped to teach individuals about kitchen and oven fires, fire place safety, smoke detectors and how to escape a bedroom fire. During a simulation, firefighters teach youths and adults how to have an exit plan from their home, followed by a fire drill. Fire simulations are cumulated from having a fire drill from the bedroom area of the fire safety house.
The WFD's Fire Safety House has been in service since the Spring of 2012. The Fire Safety House dates to the 1980's, under former Fire Chief Cliff Sligar.
The Bureau of Fire Prevention take the house to most elementary schools in the City of Wheeling an various public events on an annual basis. The Fire Safety House serves as major educational tool for the youths of the area.