General Information
Hours
Inspections, Investigations and Headquarters
8:30 a.m.- 5 p.m.
Monday-Friday
*Emergency services operate 24/7/365
Fallen Firefighter Memorial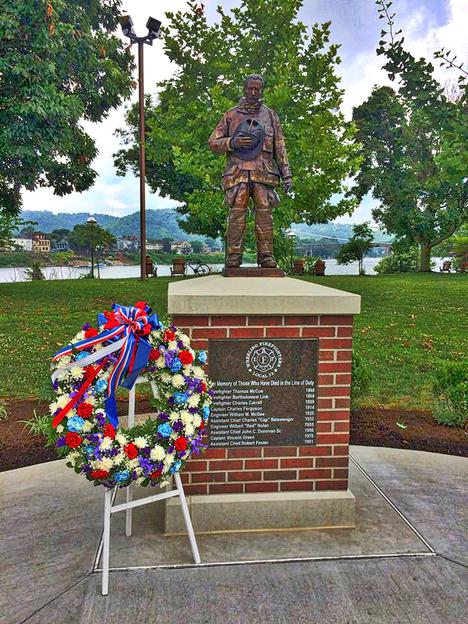 Wheeling Fire Department Memorial
The Wheeling Fire Department Memorial was dedicated on July 8, 2016 at Wheeling's Heritage Port. It lists the names of 10 men who lost their lives fighting fires in the City of Wheeling. Each year, a small remembrance service is held to honor and remember those lives lost.
The memorial also lists two retired numbers, No. 4 in honor of Assistant Chief Robert Foster, who died in the line of duty on October 29, 1991, and No. 11 to honor those who have suffered from presumptive line of duty deaths due to cancer.
Line of duty deaths:

Firefighter Thomas McCue

1868

Firefighter Bartholomew Link

1868

Firefighter Charles Carrell

1869

Captain Charles Ferguson

1914

Engineer William M. McGee

1920

Assistant Chief Charles "Cap" Beiswenger

1932

Engineer William "Red" Nolan

1955

Assistant Chief John C. Donovan, Sr.

1956

Captain Vincent Green

1970

Assistant Chief Robert Foster

1991