Chief of Fire Department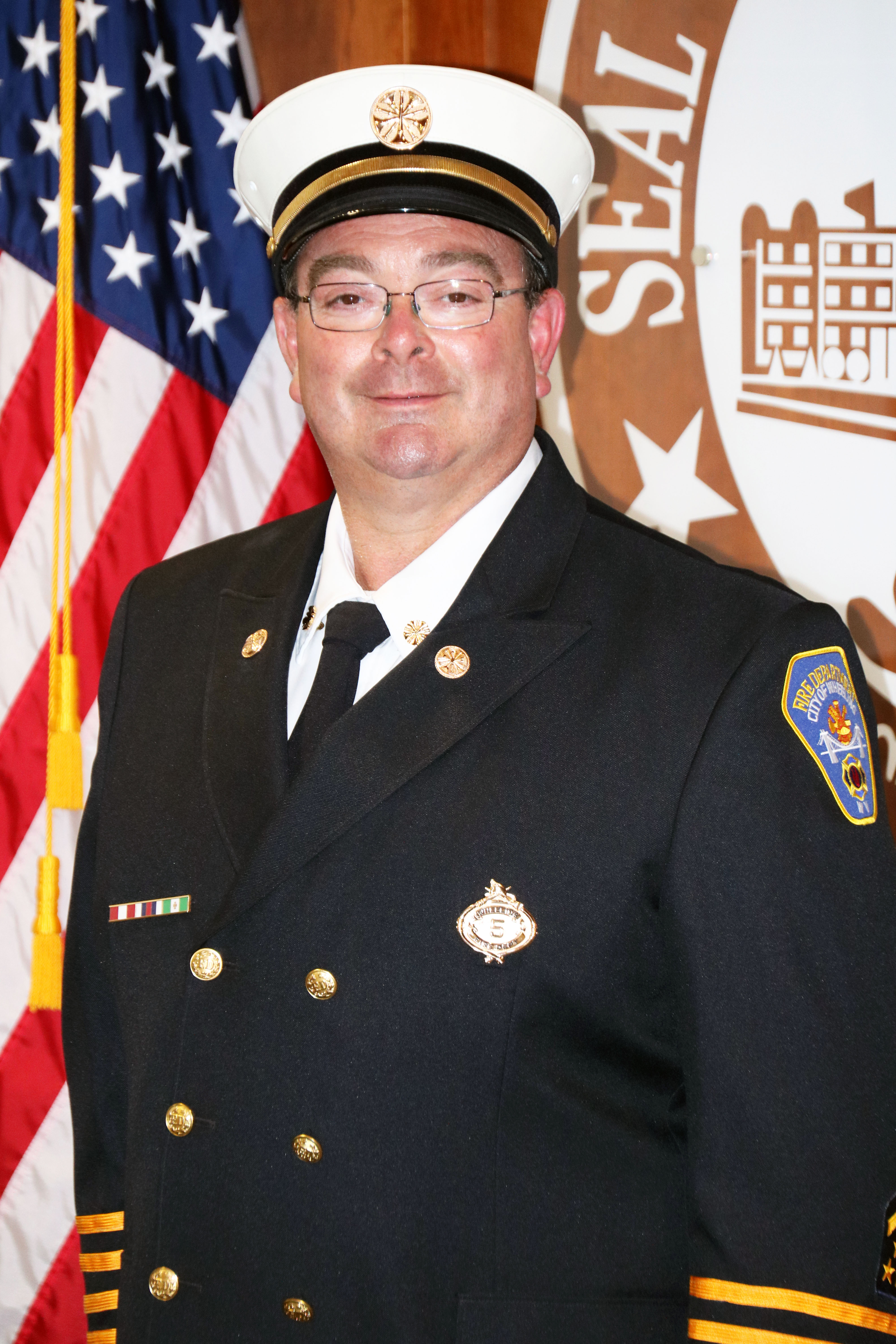 Chief Jim Blazier has led the City of Wheeling Fire Department since June 2021.
He began his career with the fire department in January 1989, working his way through the ranks as fire engineer in 1993, lieutenant in 1996, captain in 1998, and assistant chief in 2009.
Until his appointment as Chief of the department, Blazier served in an administrative capacity for 12 years as training officer, EMS squad training officer and supply manager for EMS and firefighting equipment. Blazier is also a public safety instructor for Mountain State Education Services and is a registered nurse at MedExpress.
He holds an associate degree in manufacturing engineering from Belmont Technical College and earned an associate degree in registered nursing from West Virginia Northern Community College. He obtained a West Virginia adult education certificate; is a West Virginia/nationally certified paramedic and a CPR/AED first aid instructor; is a hazardous material technician level certified; and received several certifications upon the completion of numerous fire training courses through WVU Fire Service Extension, West Virginia Public Service Training, and the National Fire Academy.
In 2017, Blazier was named as the department's "Firefighter of the Year."