Heritage Trail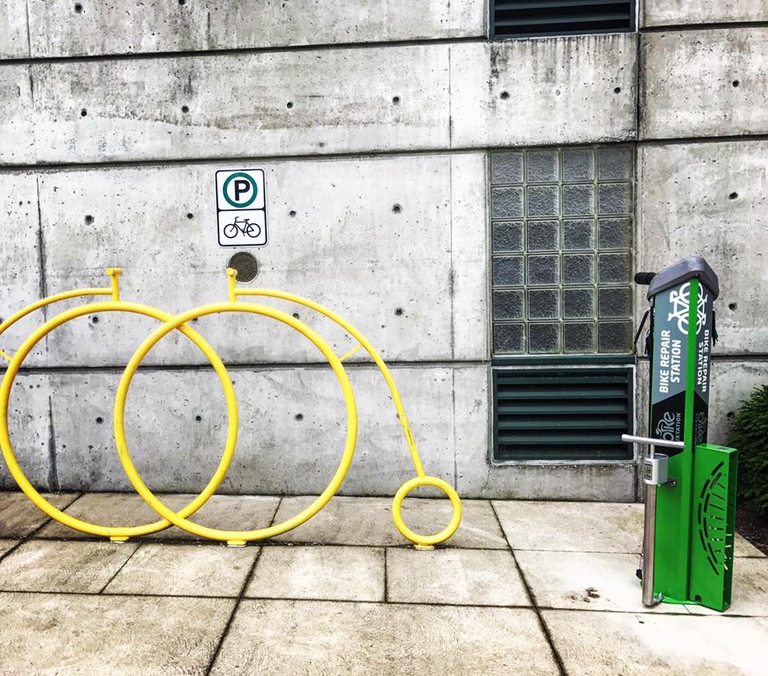 Yesterday's Rails...Today's Trails
The Wheeling Heritage Trails are an important element of Wheeling's vitality and represent the evolution of our city, which was once filled with railroad tracks. Now, the City of Wheeling is home to more than 18 miles of paved walking/bicycle trails that run along the Ohio River and throughout the city. The route is flat and paved, and beautiful signs along the way provide a self-guided tour of Wheeling's past.
The Ohio River Trail segment runs from 48th Street at Water Street in South Wheeling north to Pike Island Locks and Dam in Clearview. The trail provides an urban escape and an opportunity to soak up local history and modern industry in this historical city. The route follows the eastern bank of the Ohio River, once the lifeblood of the city's manufacturing industry. Barges still go up and down the river, and with good timing and patience you can watch one progress through the series of locks. Take a break to rest on a bench and you will be rewarded with a splendid view of the river and wildlife. This trail connects to the Wheeling Creek Trail at Heritage Port.
From downtown Wheeling, the Wheeling Creek Trail heads east to Elm Grove. Along the way, you'll cross high above Wheeling Creek on the Hempfield Viaduct and pass through Hempfield Tunnel, built in 1904. This segment of the Wheeling Heritage Trails is less urban and meanders along a wooded corridor.
It is worth noting that at the trail's northern terminus, you can pick up the nearly 7-mile Brooke Pioneer Trail and continue your journey all the way to Wellsburg for a more substantial ride.
Parking and Trail Access
To access the trail downtown, park at the Intermodal Parking Garage beside Wesbanco Arena (Home of the Wheeling Nailers) and venture north or south along the Ohio River. To get to the northern endpoint, travel north on River Road and look for Pike Island Locks and Dam on the left. The parking lot is in front of the dam. The southern endpoint is located at the intersection of 48th Street and Water Street in downtown Wheeling. The eastern endpoint is located at the end of Lava Avenue near the Wheeling Skatepark & the J.B. Chambers I-470 Recreational Complex.
Ohio River Trail
Route 2, north of Warwood
First Street in North Wheeling
5th Street in North Wheeling
12th Street at Heritage Port in Downtown Wheeling
14th Street at Heritage Port in Downtown Wheeling
24th Street in Centre Wheeling
35th Street in South Wheeling
48th Street in South Wheeling
Wheeling Creek Trail
14th Street at Heritage Port
17th Street in East Wheeling
Rock Point Road
Washington Avenue in Clator
Lava Avenue in Elm Grove
Handicapped Accessible Parking Areas
Route 2, north of Warwood
North 9th Street in Warwood
12th Street at Heritage Port in Downtown Wheeling
35th Street in South Wheeling
Lava Avenue in Elm Grove
Trail Rules
Trails are open dawn to dusk
Pedestrians have the right of way
No unauthorized motor vehicles
No alcoholic beverages
No littering or graffiti
Animals are permitted only if restrained by a leash
Owners are responsible for disposal of pet waste
Abuse of facilities will be cause for removal
No soliciting or panhandling
If using a personal stereo, please keep volume low
Always travel the trails with a friend
No feeding waterfowl and wildlife
Trail Safety Tips
Carry a map and know where you are at all times
Wear a safety helmet when bicycling or rollerblading
Keep to the right except when passing
Be alert for maintenance vehicles crossing trails
Local Bike Shops
Local Bike Groups
Please visit our partners at the West Virginia State Trails Program!
Outdoor Fitness Equipment
Five Stations
Wheeling Creek Section of Heritage Trail