Free Movie Night Featuring Top Gun Maverick Slated for Saturday – National Aviation Day – at Wheeling-Ohio County Airport
The City of Wheeling, in collaboration with the Ohio County Commission, will host a free movie night featuring Top Gun Maverick beginning at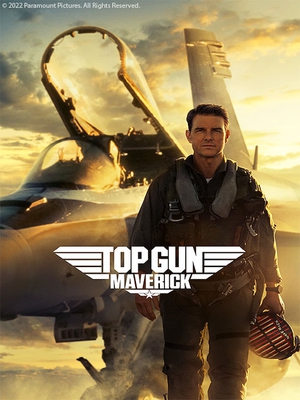 dusk, Saturday, Aug. 19 – National Aviation Day - at the Wheeling-Ohio County Airport, 115 Skyway Lane. Several flight-related children's activities are also on tap prior to movie time.
Free popcorn will be available during the movie and concessions will be available for purchase throughout the evening. Those planning to attend should bring a chair or blanket. 
From 6-8 p.m., Wheeling-Ohio County Airport officials will provide tours of the terminal, while several children's activities are slated to occur. The Smart Centre will be on hand conducting a glider activity, while attendees will have the opportunity to build and decorate balsa wood airplanes.  Wood and paper airplane flying contests will follow. Prizes will be awarded to the winners. Flag coloring sheets and NASA-based flight worksheets will also be included in the activity stations.
National Aviation Day is a United States national observation that celebrates the development of aviation. The holiday was established in 1939 by Franklin Delano Roosevelt, who issued a presidential proclamation which designated the anniversary of Orville Wright's birthday to be National Aviation Day.
The film, starring Tom Cruise, Val Kilmer and Miles Teller, is rated PG-13. Maverick, after 30 years, is still pushing the envelope as a top naval aviator but must confront ghosts of his past when he leads TOP GUN's elite graduates on a mission that demands the ultimate sacrifice from those chosen to fly it.