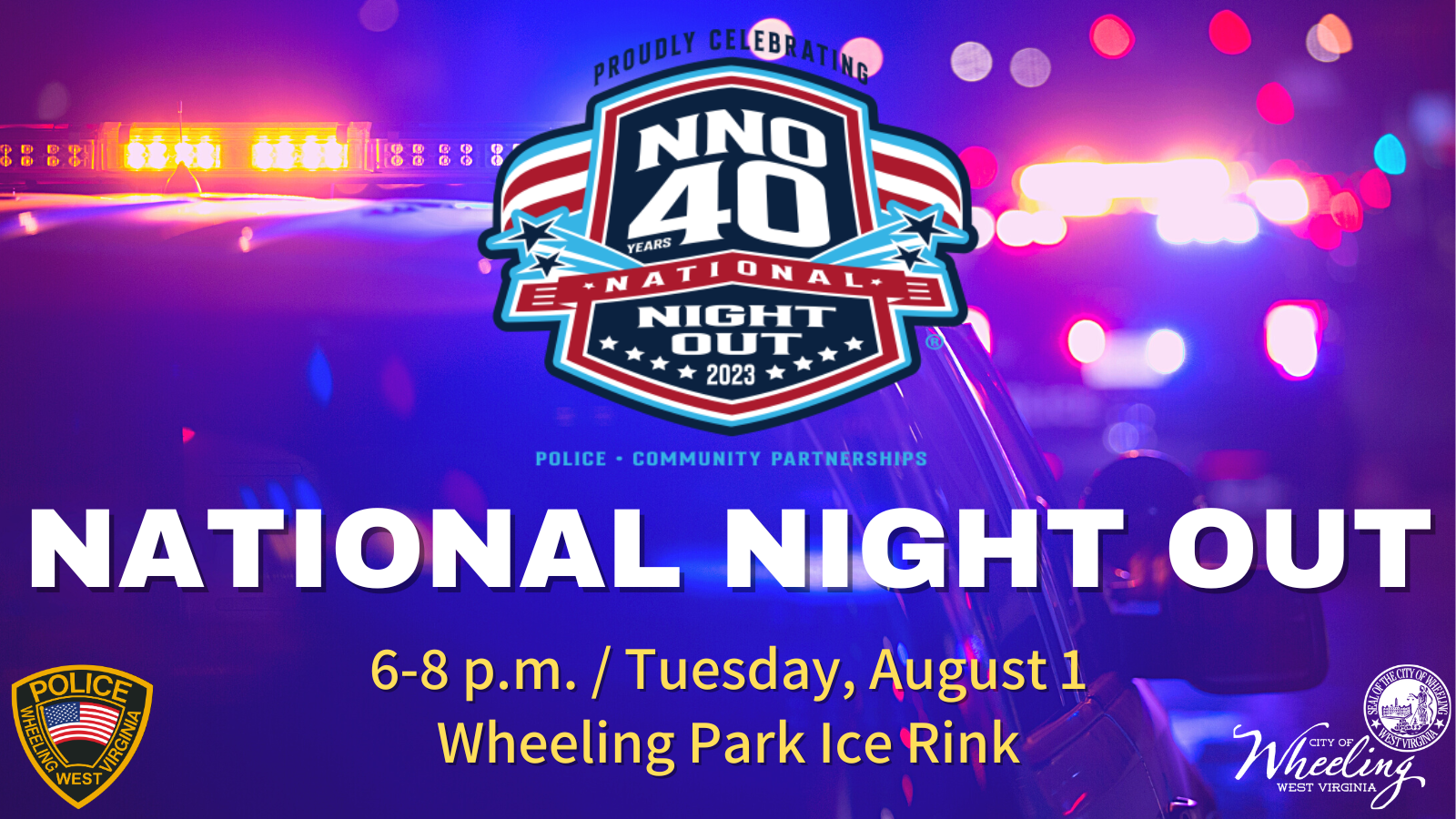 The Wheeling Police Department, along with several community partners are ready to take part in National Night Out, on Tuesday, Aug. 1, from 6-8 p.m. at Wheeling Park's Ice Rink.
This year, National Night Out celebrates its 40th year throughout the country! NNO is an annual community-building campaign that promotes police-community partnerships and neighborhood camaraderie. 
The nationwide event, held on the first Tuesday of August, provides an opportunity to bring police and the community together under positive circumstances. The relaxed, fun filled 'night out' is geared toward enhancing relationships between residents and law enforcement in hopes to make the city's neighborhoods a safer, better place to live. The evening also gives the public the chance to learn about anti-crime awareness programs in communities, such as neighborhood watch programs, and drug prevention initiatives.
During the two-hour event, Wheeling Police will showcase its many units and divisions, including WPD's Explorer Post No. 1, the Neighborhood Assistance Volunteers/Citizens Police Academy, and the Victim Advocacy Program. Additionally, the department's K9 Unit and Drone Unit will offer a brief demonstration.
Pizza, popsicles, and drinks will be provided as well as several displays and demos from multiple local community agencies.