City Manager Robert Herron announced this week that Kayla Graham has been appointed to the position of Human Resources Director, effective immediately. Graham has worked in the Human Resources department since 2021.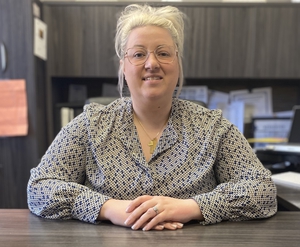 "Kayla has done an excellent job as the Human Resources supervisor for more than a year. I believe she is a great fit to fill the position as the department's director and will build upon her success in her new role," he said.
Graham said she is looking forward to the next step in her professional journey.
"I am excited to advance my career with the City of Wheeling. I will continue working to reach City goals and objectives in an innovative, transparent and accountable manner. I look forward to maintaining connections with the City's employees as well as building a solid workforce to ensure top talent for the City," she said.
Graham is a graduate of Belmont College and West Liberty University where she earned her bachelor's degree. Graham has obtained her Human Resources certification and is enrolled in WLU's MBA program that commences in the fall.