City of Wheeling's Water Pollution Control Receives Mini Grant for Educational Outreach Effort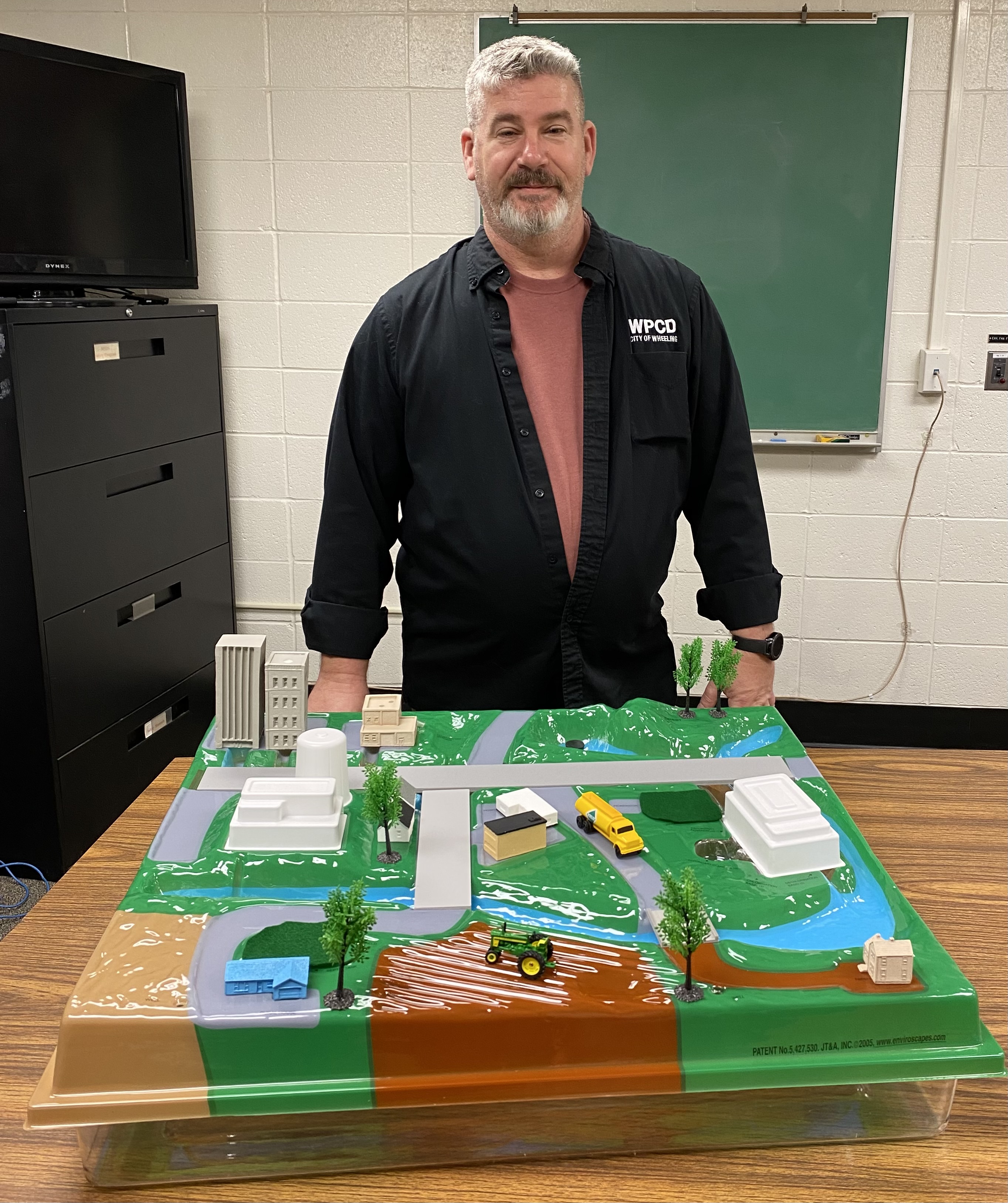 The City of Wheeling's Water Pollution Control Division (WPCD) has received a mini grant totaling nearly $1,600 from the Northern Panhandle Resource Conservation & Development Council. The grant will be utilized for educational outreach.
WPCD Operations Supervisor Mike Chiazza said the funding was used to purchase an Enviroscapes model that illustrates the path of water from the river through the water treatment plant process and back to residential and commercial uses. 
"It is a hands-on demonstration and consists of layers on a model that can be removed. Participants draw real water from the river send it to the water treatment plant for processing. Users can watch the path the water takes. Lift away roads to see water delivery, wastewater flow and stormwater pipes and if users lift away buildings, they will see water treatment and wastewater treatment processes.  There is even a section on biosolids, septic tanks and stormwater. This teaching model is for all ages," he said, adding WPCD plans to provide demonstrations using the model at events such as Waterfront Wednesdays and the Ohio County Country Fair. Chiazza noted he and his staff would be pleased to offer the demonstrations in the local schools as well. Teachers should contact him at (304) 234-3874 for more information or to schedule a demonstration.
"It is the hope that by using this water model, we can inspire kids and adults alike to look deeper into the cause of water pollution and what they can do on a personal level to help minimize it," he said.