Follow Us
Inspections, Investigations and Headquarters
8:30 a.m.- 5 p.m.
Monday-Friday
*Emergency services operate 24/7/365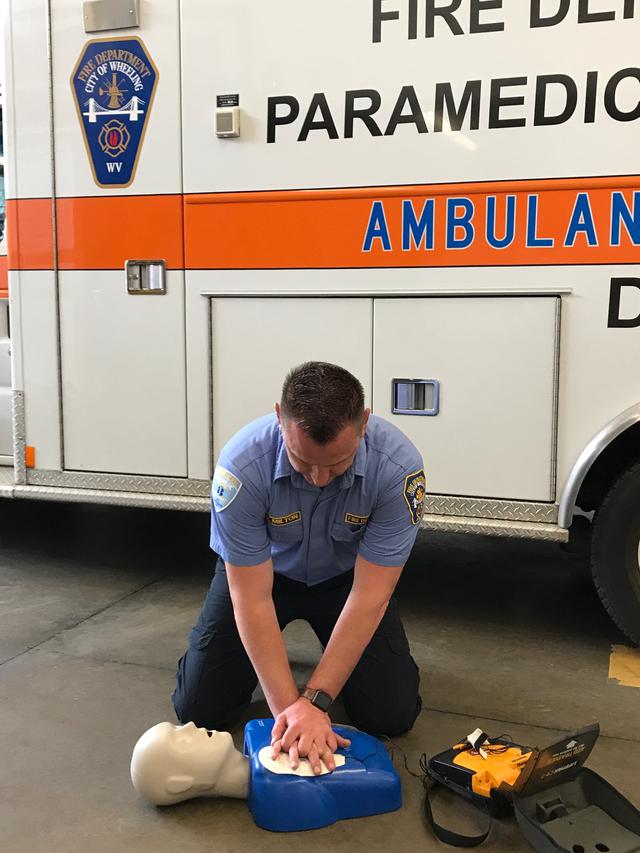 Need certified in CPR?
The Wheeling Fire Department offers a CPR class every 1 st and 3 rd Tuesday of the month.
No appointment is necessary – just show up!
*NOTE: CPR Classes are SUSPENDED until further notice due to the COVID-19 Pandemic*
WHAT: CPR Classes
WHEN: 1 st & 3 rd Tuesday of the Month
TIME: 9 a.m. – Noon
WHERE: Wheeling Fire Department Headquarters
2126 Market Street, Wheeling, WV
COST: $15
About the class:
Limited to 20 people

No pre-registration.

Doors open 30 minutes before class.

No late admission.

Approx. 4 hours of class time

CLASS DOES NOT SATISFY CPR REQUIREMENT FOR HEALTHCARE PROVIDERS.